10am - 10pm, Oct 1 - Nov 2, 2014 at Museum Place Mall
176 Essex Street in Historic downtown salem! • Free Admission!
Explore the future with a psychic reading and make contact with the Spirit World at Salem's longest-running psychic fair! Hosted by Christian Day and the Witches of Salem, The Annual Psychic Fair and Witchcraft Expo features the Witch City's most gifted Psychics. Wander an emporium of magical gifts, meet and speak with real practicing Witches, and make an appointment with one of Salem's talented psychic readers!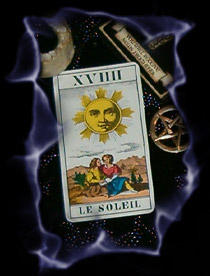 The Annual Psychic Fair and
Witchcraft Expo Features:
Tarot Card Readings
Clairvoyant Visions
Spirit Mediumship
Palm Readings
Crystal Ball Scrying
Angels and Spirit Guides
Past Life Readings
Vendors offering magical products!
Vending at the Psychic Fair
Salem draws nearly half a million visitors in October! Click here to become a vendor!
Inquire About This Event
To ask about the Annual Psychic Fair and Witchcraft Expo, email Christian Day.
Subscribe to The Scarlet Letter!
Get monthly updates for Festival of the Dead, HEX, OMEN, and Salem Witch Walk!